Max-Planck-Institut für Informatik
Saarland Informatics Campus
Campus E1 4
66123 Saarbrücken
Room 628
About Me
I am currently a first year PhD student at `Real Virtual Humans' group, Max Planck Institute for Informatics (MPI-INF), Saarland with
Dr. Gerard Pons-Moll
. I had previously worked at Microsoft Research, India as a Research Fellow and completed my Masters research at IIIT-H, India working with
Prof. C.V. Jawahar
and
Dr. Chetan Arora
.
Research Interests
I'm currently working on extracting 3D human shape from monocular RGB images. Some of my previous projects revolved around unsupervised first person action recognition, deep domain transfer and feature learning.
For more information check out my page:
Personal Page
Publications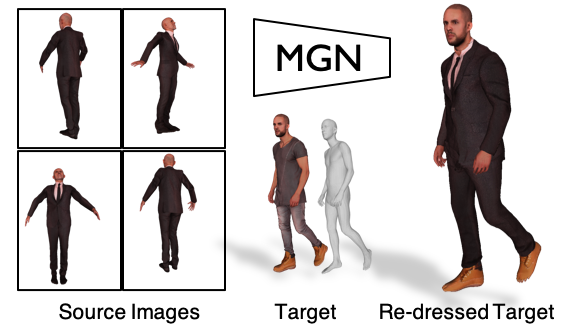 Bharat Lal Bhatnagar
,
Garvita Tiwari
,
Christian Theobalt
,
Gerard Pons-Moll
Multi-Garment Net: Learning to Dress 3D People from Images
in
IEEE International Conference on Computer Vision (ICCV)
, 2019.