University of Tübingen
Maria-von-Linden Strasse 6
72076
About Me
I am a Ph.D. student at the Real Virtual Humans group, Max Planck Institute for Informatics (MPI-INF), Saarbrücken and University of Tuebingen, under the supervision of Prof. Dr. Gerard Pons-Moll. Currently, I am also collaborating with Dr. Tony Tung (Research Scientist Manager, Facebook Reality Labs).
Education
Ph.D: Max Planck Institute for Informatics and Saarland University, December 2019 - Present
M.Sc. in Visual Computing, Saarland University, Saarbrücken, Germany, October 2017 - November 2019
B.Tech in Electronics and Communication Engineering, IIIT-Allahabad, India, July 2012 - May 2016
Work
Computer Vision Software Engineer at Infurnia Technologies, Bengaluru, India, July 2016 - May 2017
Research Interests
Computer vision for graphics
Geometric deep learning
3D Human modelling
Clothing models and dynamics
Academic Services
Reviewing(Conferences): ICCV (2021), 3DV (2020, 2021), Eurographics (2021), SIGGRAPH (2021), UIST (2020), MVA (2021)
Reviewing(Journals): IEEE Transactions on Visualization and Computer Graphics(2021), Computers & Graphics(2020)
Awards
Adobe Research Fellowship Program(2021)- Finalist
Publications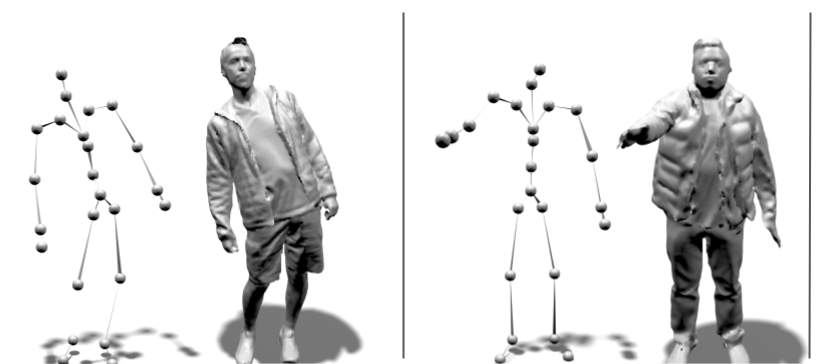 Garvita Tiwari
,
Nikolaos Sarafianos
,
Tony Tung
,
Gerard Pons-Moll
Neural-GIF: Neural Generalized Implicit Functions for Animating People in Clothing
in
International Conference on Computer Vision (ICCV)
, 2021.