Max-Planck-Institut für Informatik
Saarland Informatics Campus
Campus E1 4
66123 Saarbrücken
Room 624
About Me
I am a PhD student at the Real Virtual Humans group within the department for Computer Vision and Machine Learning at the Max Planck Institute for Informatics, under supervision of Dr. Gerard Pons-Moll. I have done my Bachelor and Master research in the field of human reconstruction from depth images at Moscow State University Graphics and Media Lab. I am continuing my work in 3D human body reconstruction while also exploring a subject of human-object interactions.
Research Interests
Human body reconstruction
Camera and object localization
Publications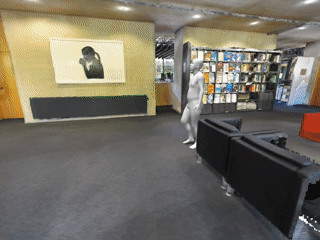 Vladimir Guzov
,
Aymen Mir
,
Torsten Sattler
,
Gerard Pons-Moll
Human POSEitioning System (HPS): 3D Human Pose Estimation and Self-localization in Large Scenes from Body-Mounted Sensors
in
IEEE Conference on Computer Vision and Pattern Recognition (CVPR)
, 2021.
(First two authors contributed equally)
Oral, Best paper finalist